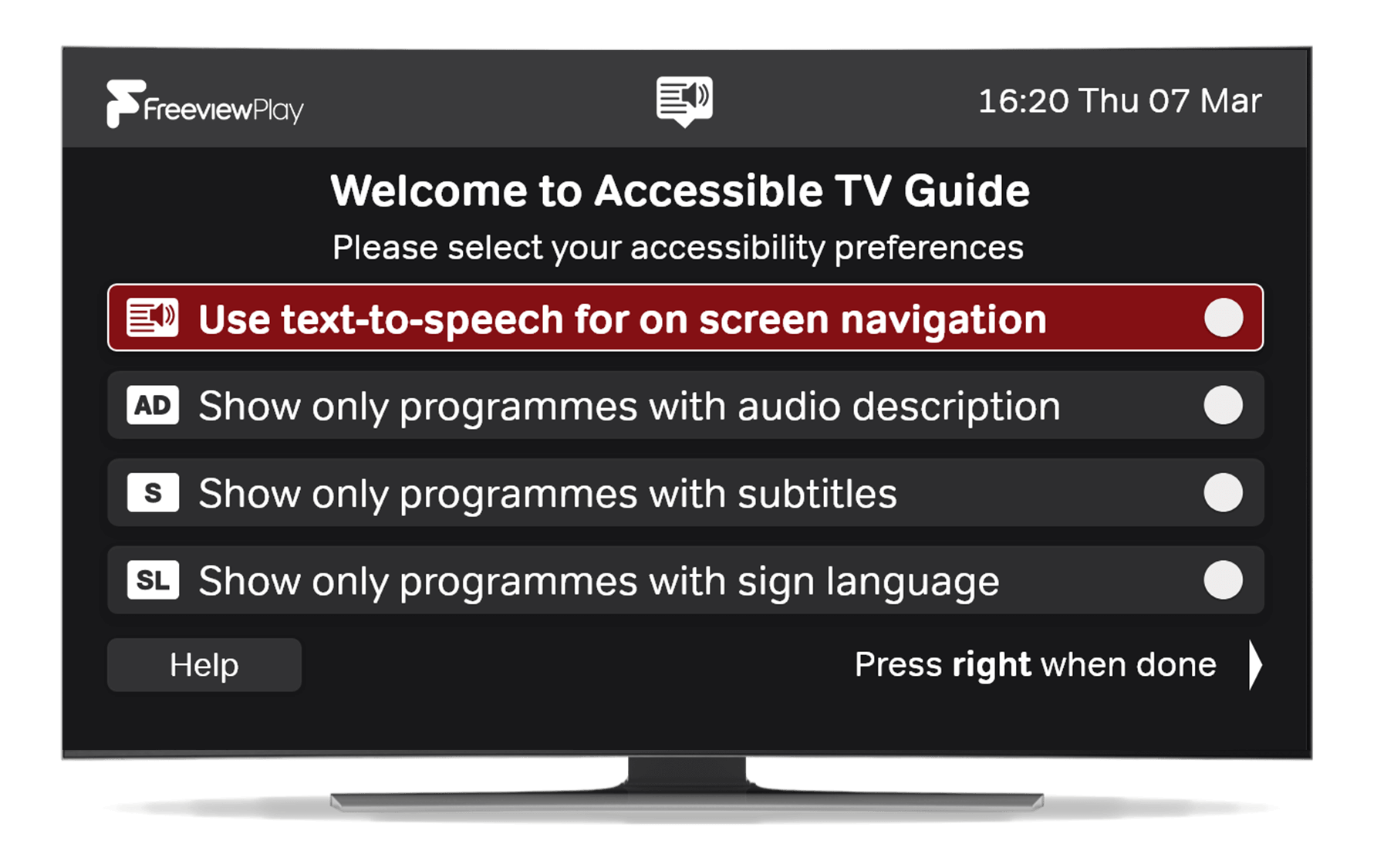 Digital UK has built an accessible version of the Freeview Accessible TV Guide that will work on all Freeview Play devices.
To access the Freeview Accessible TV Guide, users will switch their TV to a particular channel number.
We consulted on which channel number should be allocated to the Freeview Accessible TV Guide.
Consultation decision
The consultation has now closed. We've decided to allocate LCN 555 - this had the clear support of the majority of respondents and no major objections from any respondent. However, IP channels may continue to use LCN 555 until 27 May 2020.
Responses
We encouraged responses from all stakeholders in the DTT platform - particularly:
Channel providers.
Multiplex operators.
TV platforms that would be affected by the proposals.
Consumer groups and charities representing disabled people and older people.
Viewers and listeners, particularly those with disabilities affecting their sight, hearing or both.
Non-confidential responses to the consultation: